7 beds + beds for children to choose from. But we rent it out to max 6 persons.
3 bedrooms with dubblebed and " a corner " with a single bed.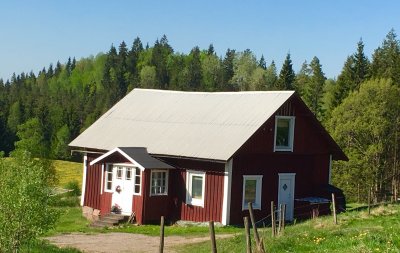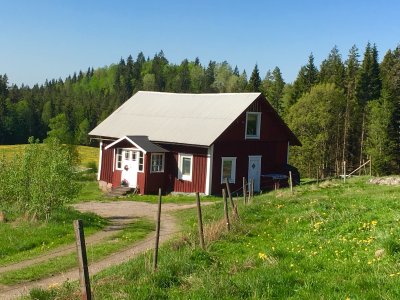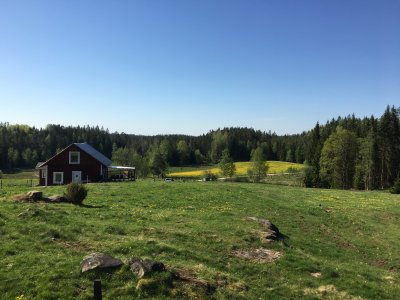 Old red cosy cottage from 1800.
Leaning floors and walls.
Everything isn´t perfect...but that´s the charm of old houses.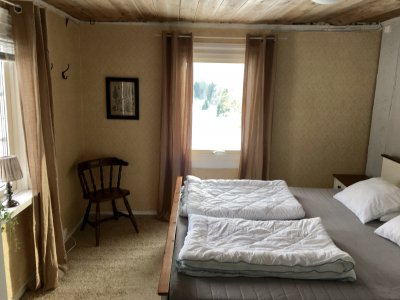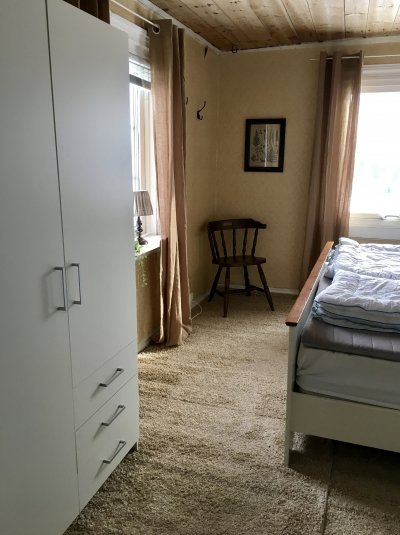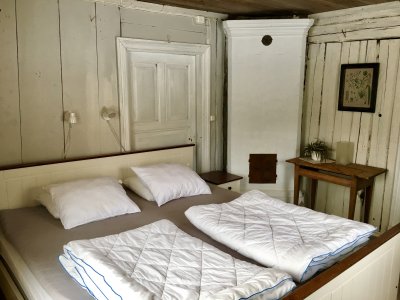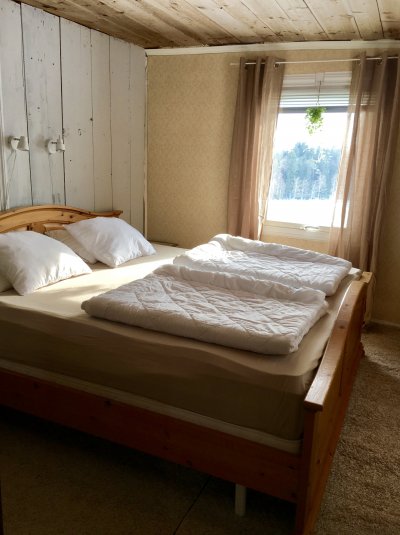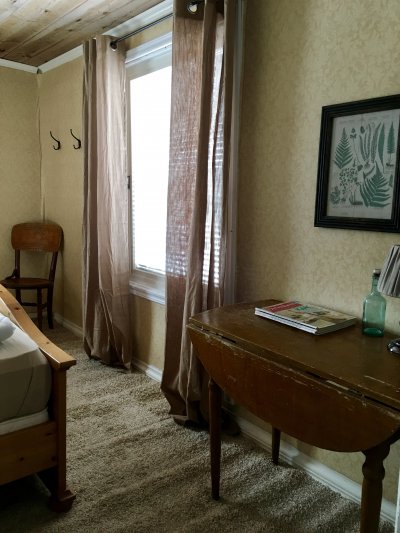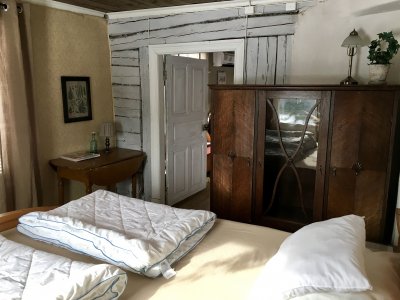 One bedroom and a livingroom on the secund floor.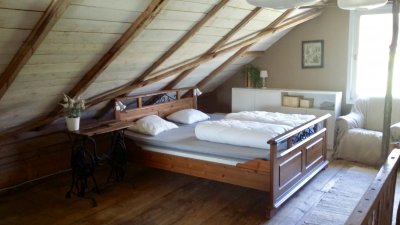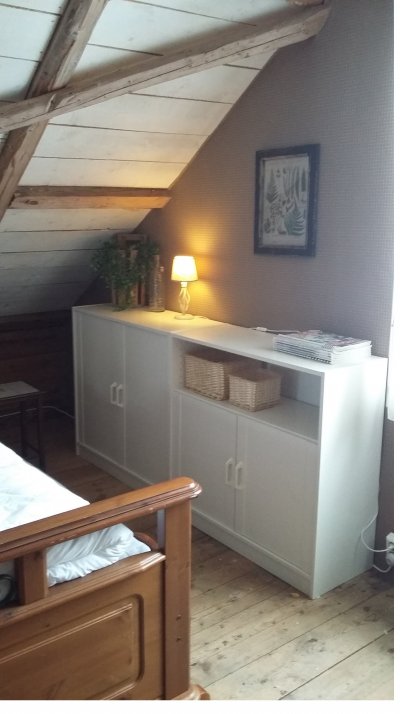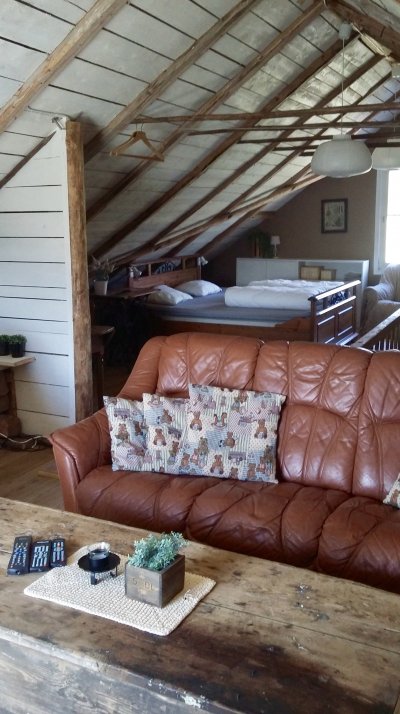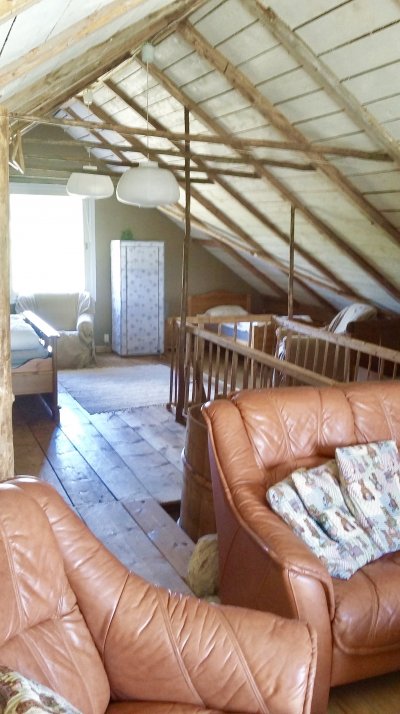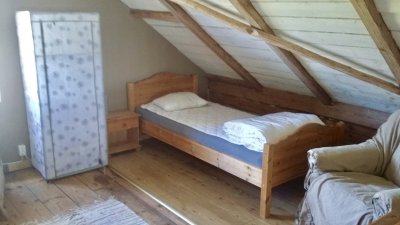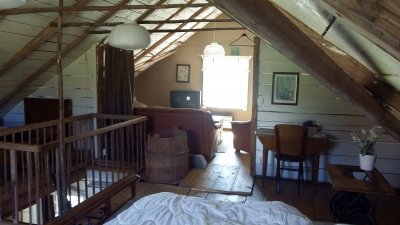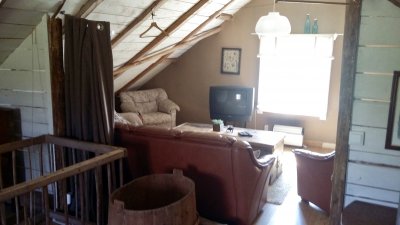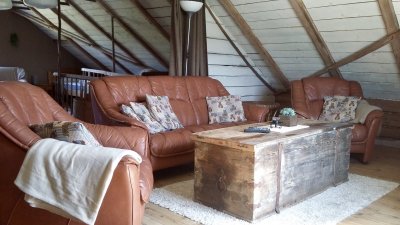 Fully equipped kitchen.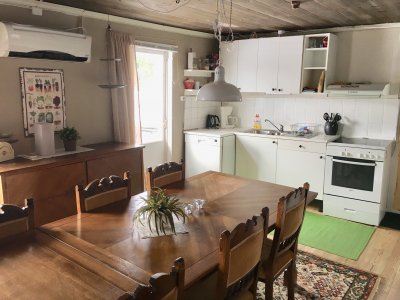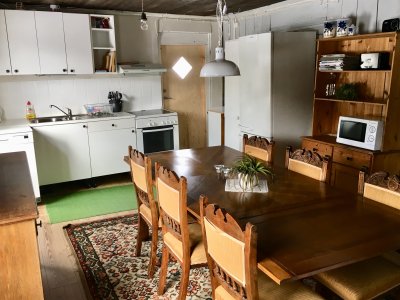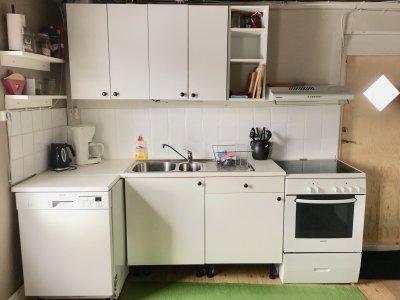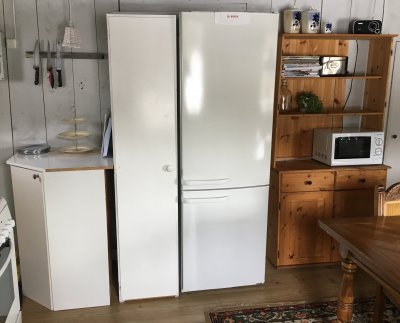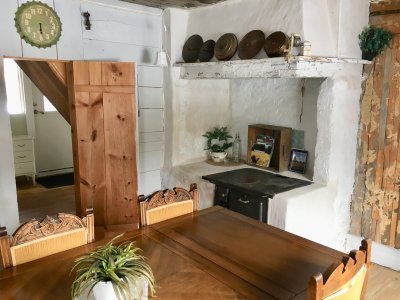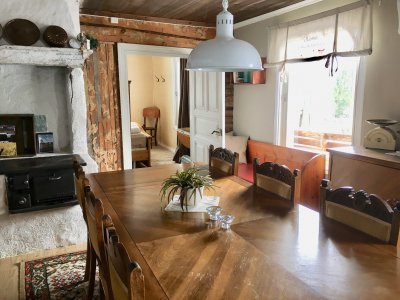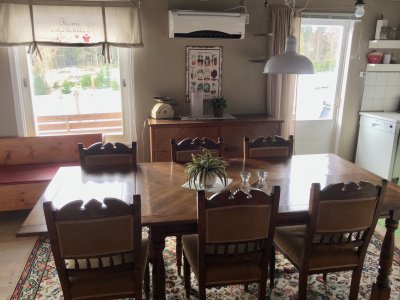 Toilet, shower and washing machine.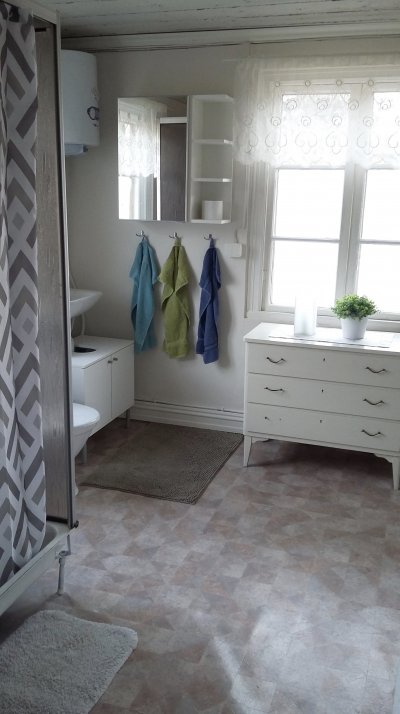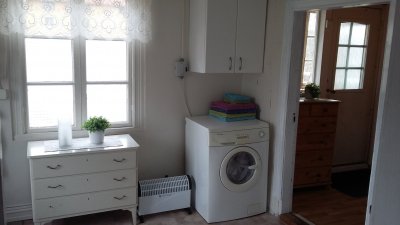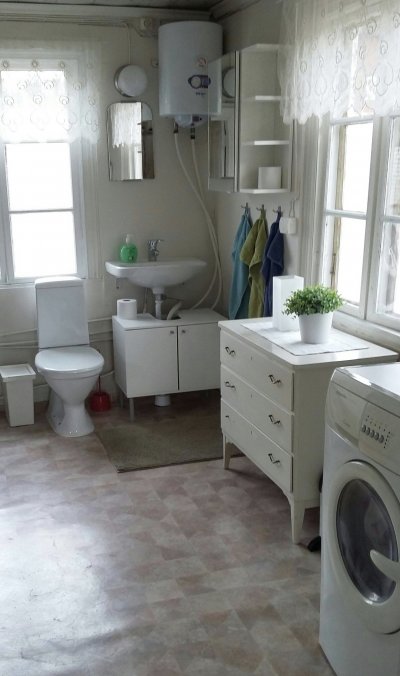 Hallway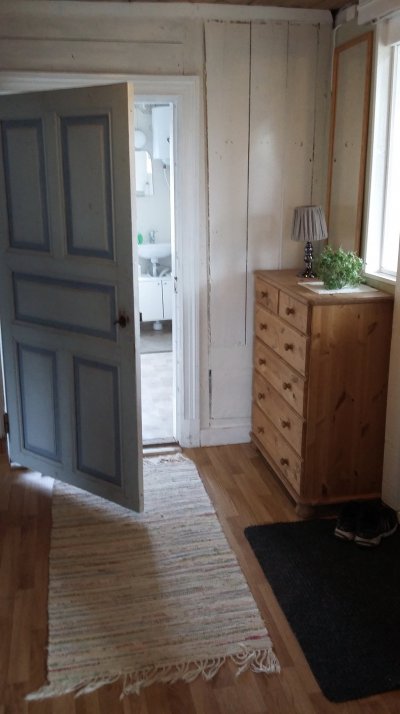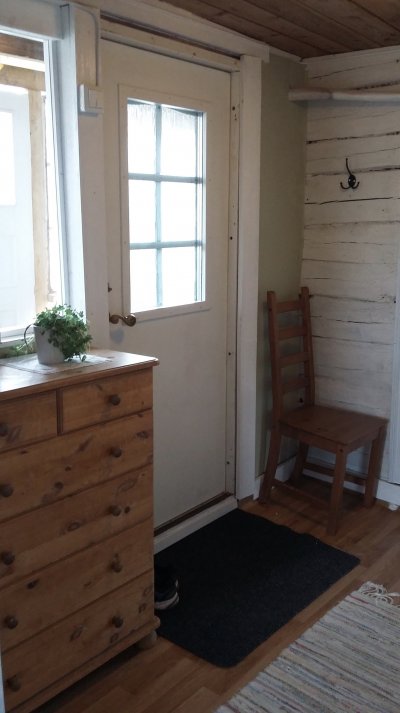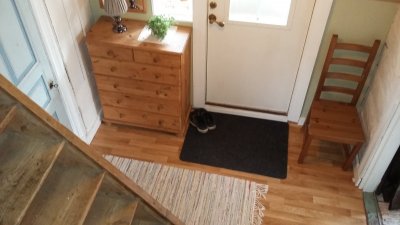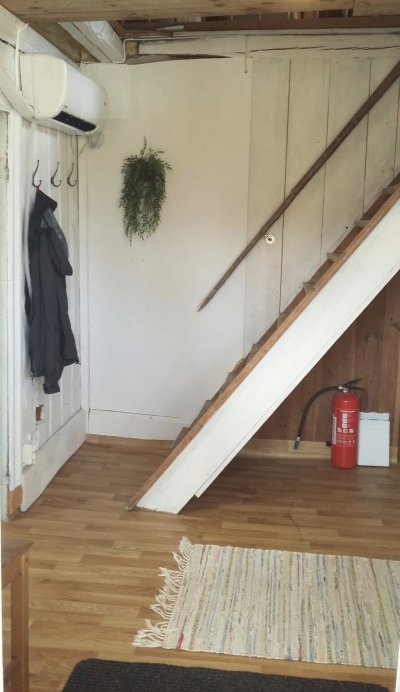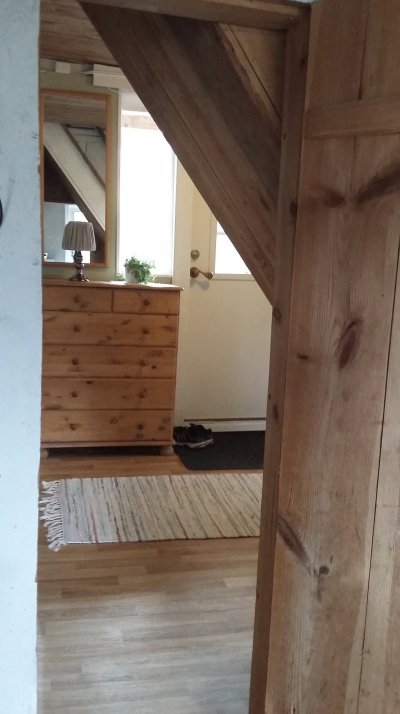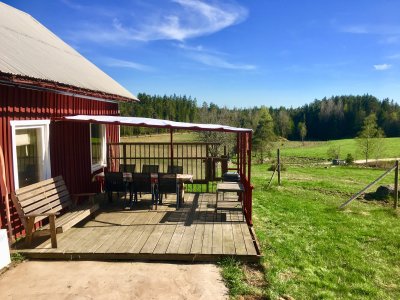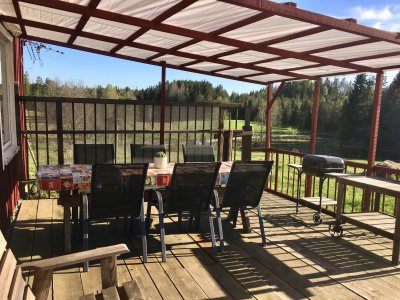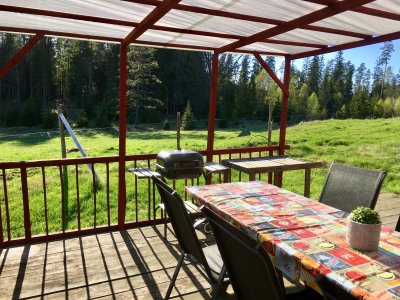 Included in the rent:
Electricity, heating, water, wi-fi, kitchentowels,1 toiletpaper roll, 1 kitchenpaper roll, new dishcloth, new dishbrush, detergent, bikes, one boat.
No pets in this cottage.
Pets are not allowed mostly because it is carpeted in some rooms, since the floors are cold in winter. We ourselves have both dog and cat and we have traces of our pets in our clothes when we are in the cottage. So it's not completely hypoallergenic ... depends on how sensitive one is.
The bikes, boat and lifewests are avaliable for all the guests in all three houses in Ågärde.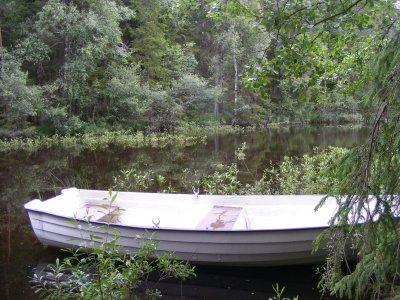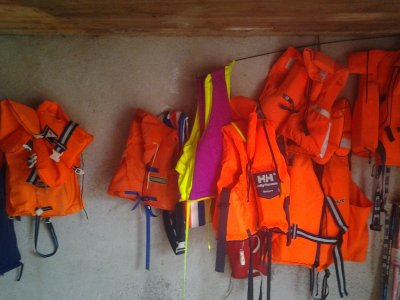 Price and avaliable weeks:
http://www.husochstugalantligtenglish.n.nu/pris
Questions...just send me an e - mail
I check the e-mail every day and answer as fast as I can...
Or call me 0046 (0) 703 92 19 40. I use Viber and What´s App
In the winter when it´s cold and windy it´s hard to keep the cottage warm.
Warm clothes and slippers are good to have....
One heat pump and electric radiators in each room.