10 beds + beds for children to choose from in 4 bedrooms but we don´t rent it out to more than 7 persons.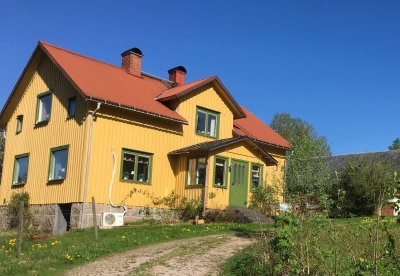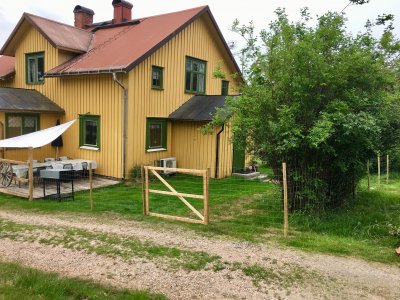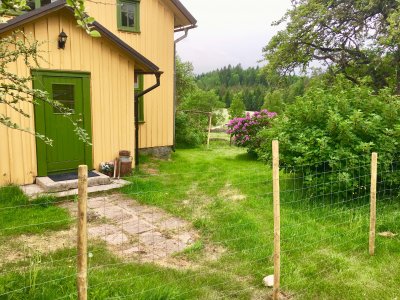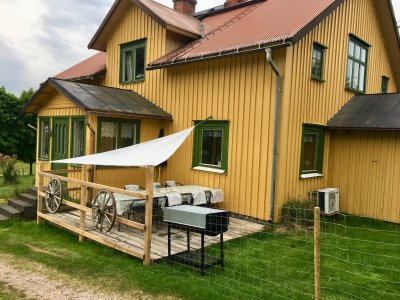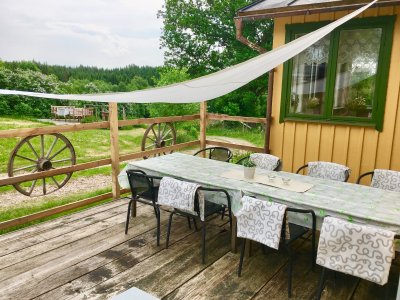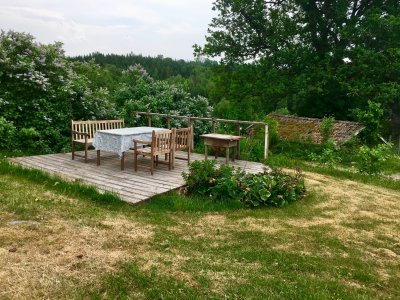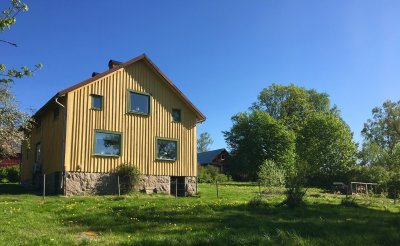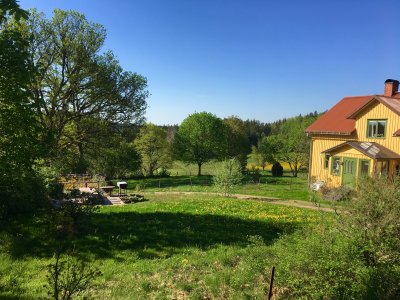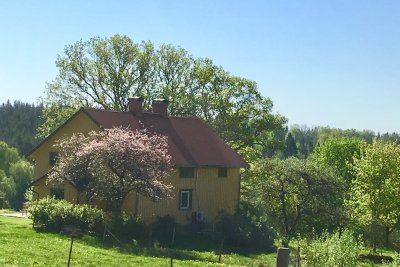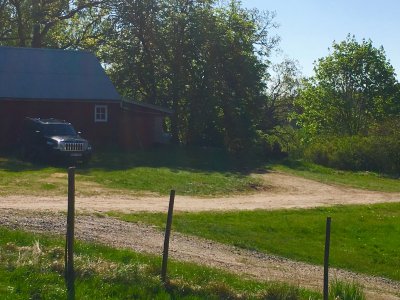 3 bedrooms upstairs.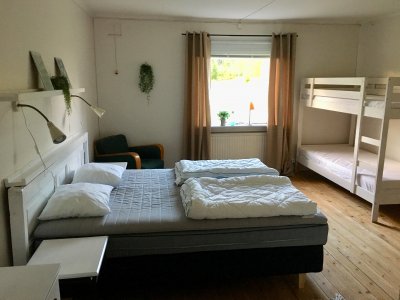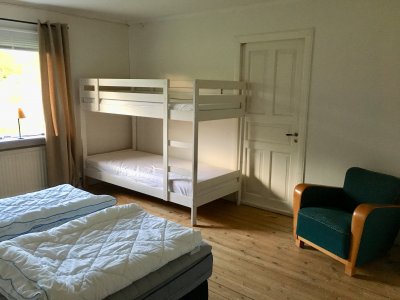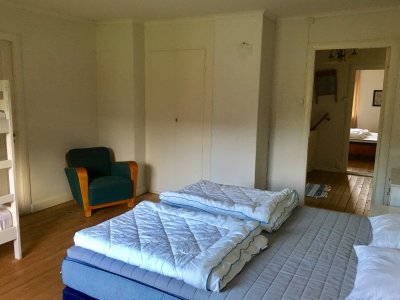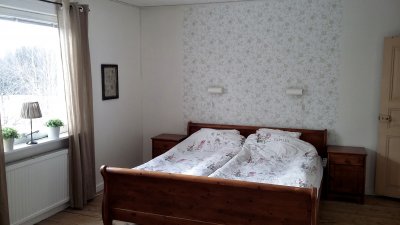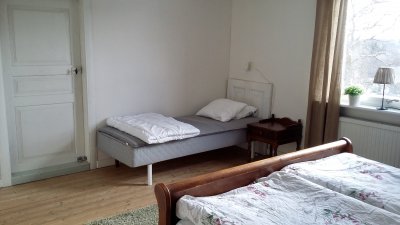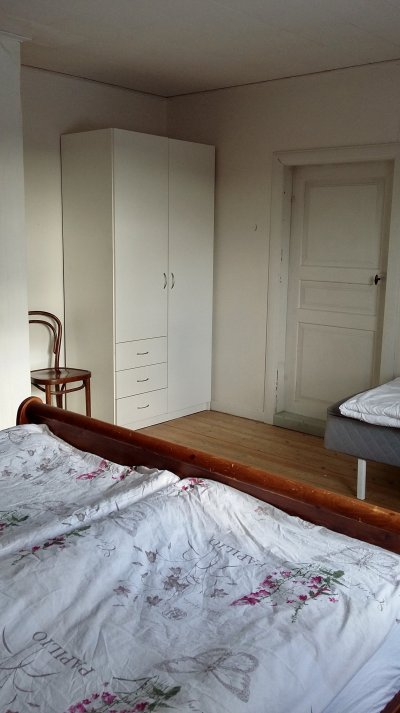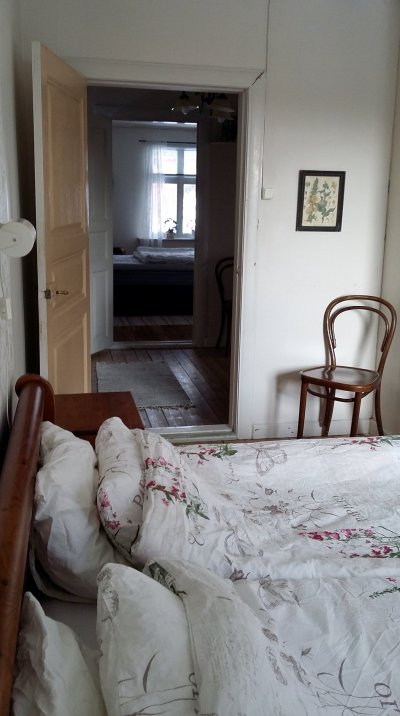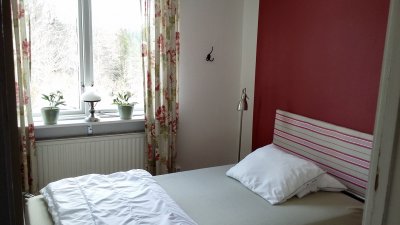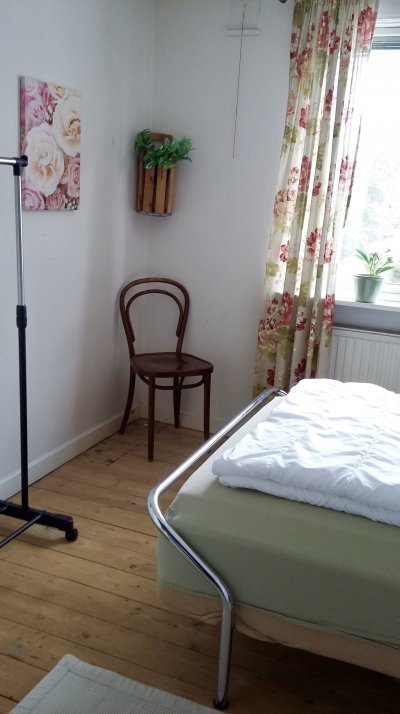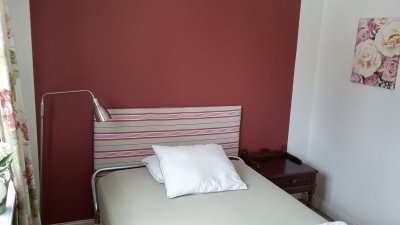 Just one bedroom on the first floor.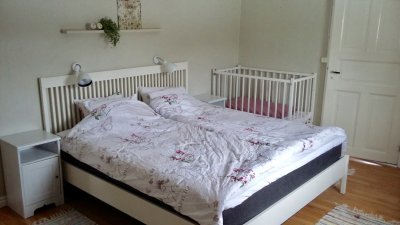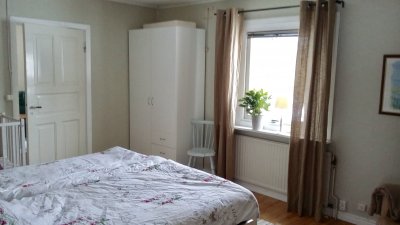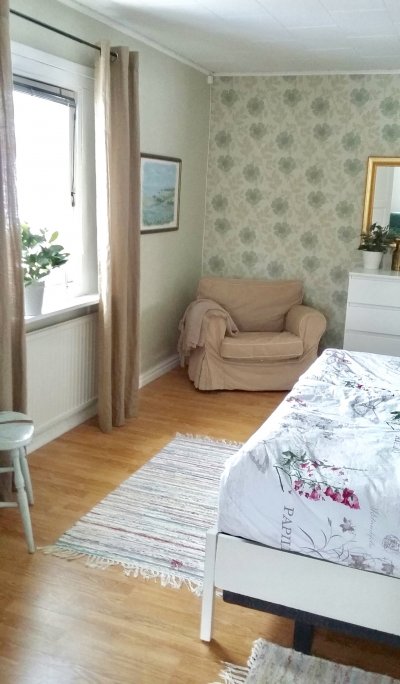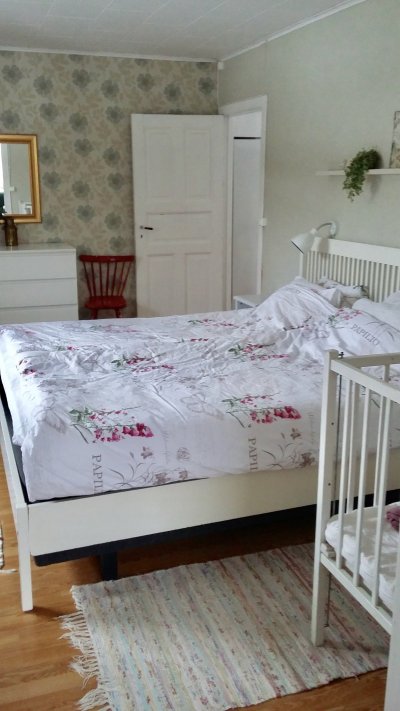 Livingroom.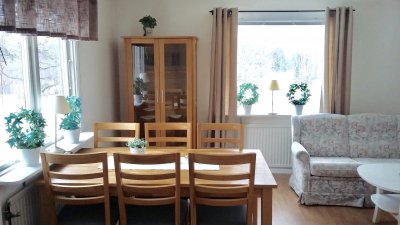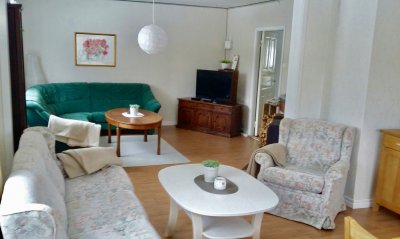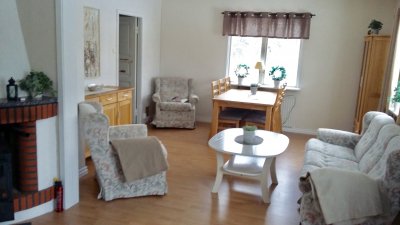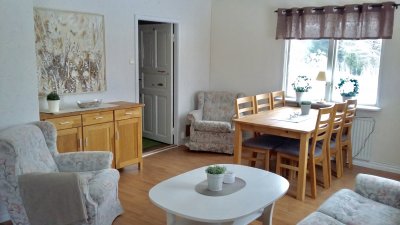 Fully equipped kitchen.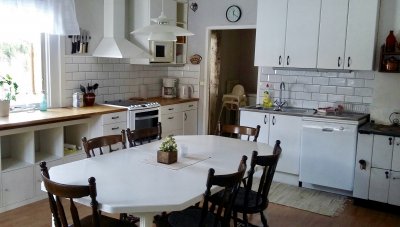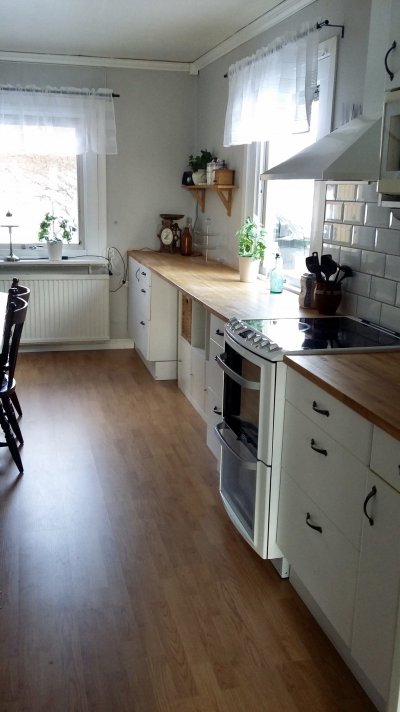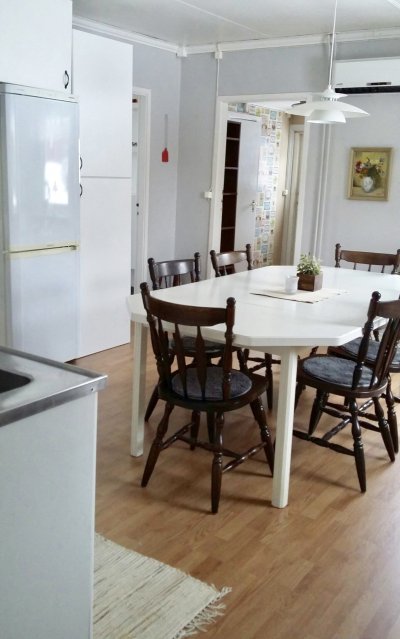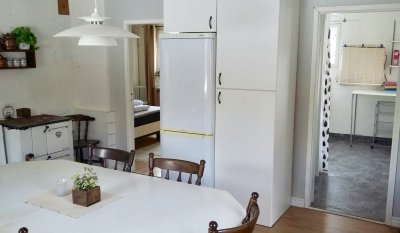 Many families ask me what you can find in the kitchen...it looks like this.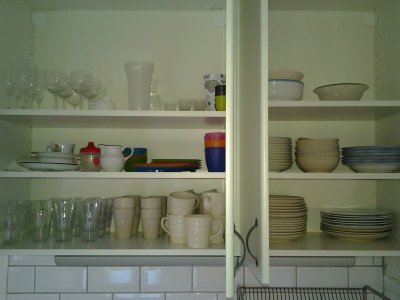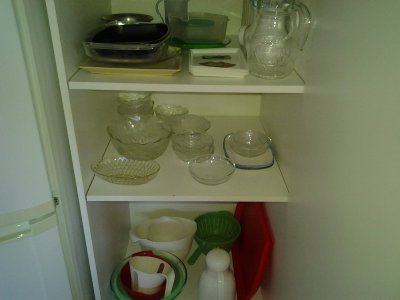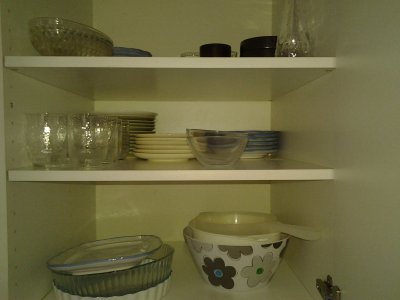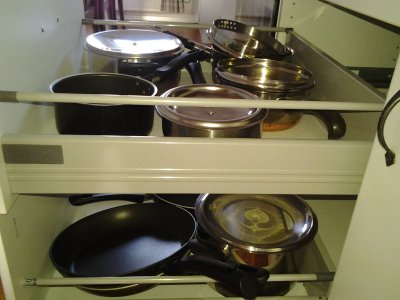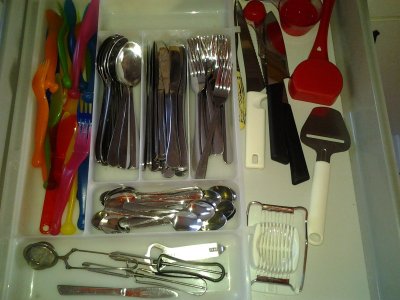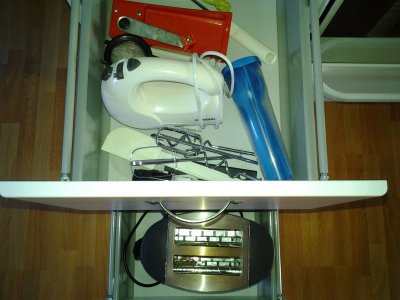 Shower and washing machine.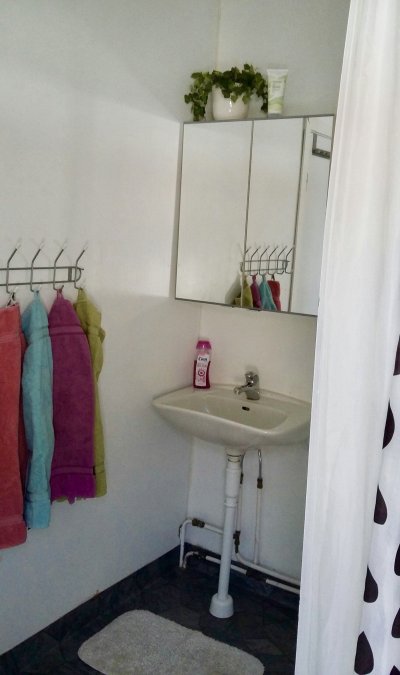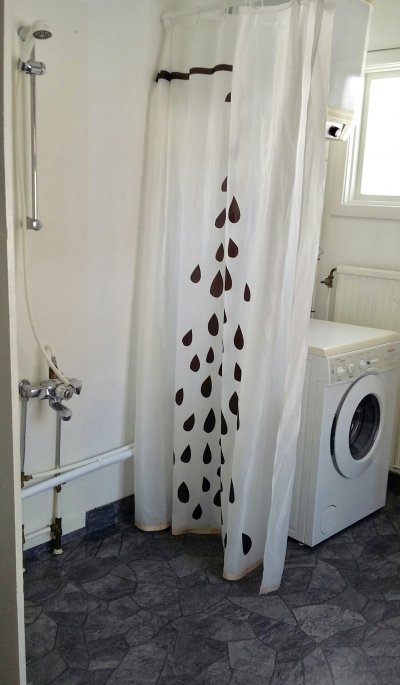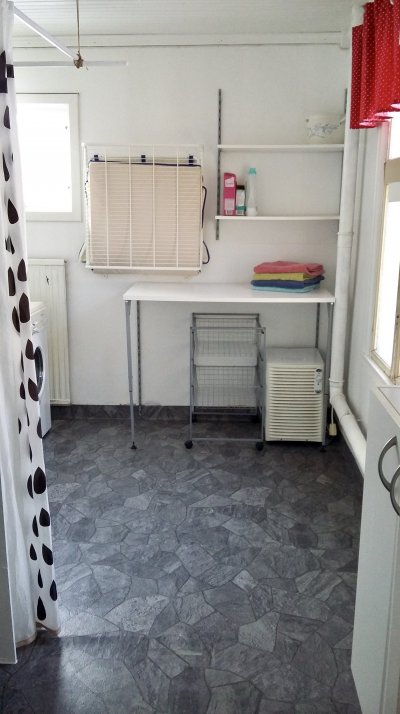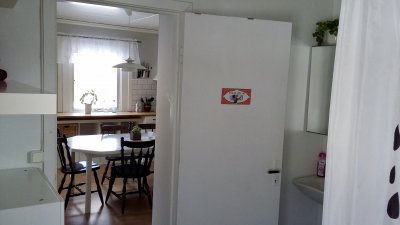 Toilet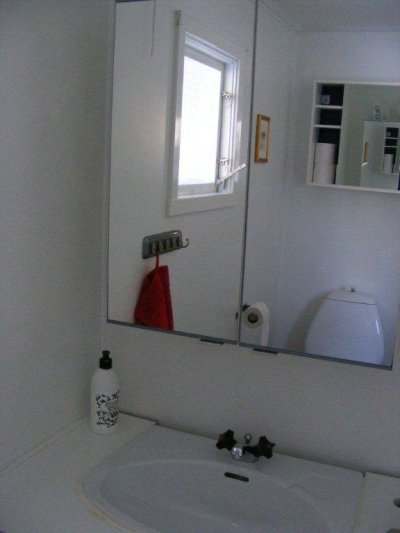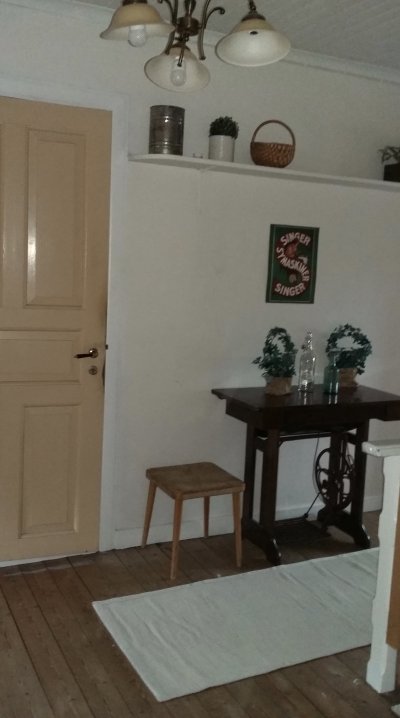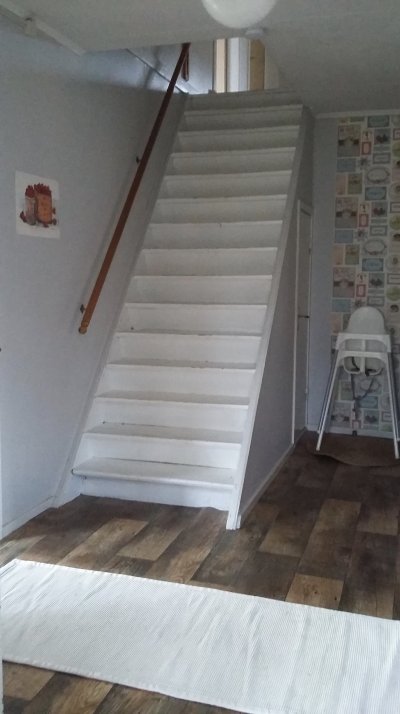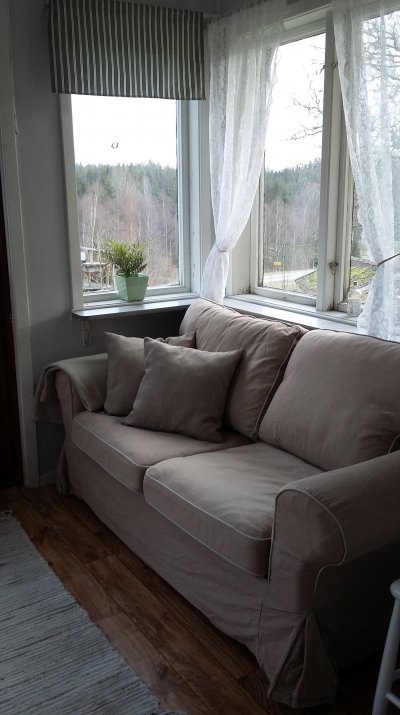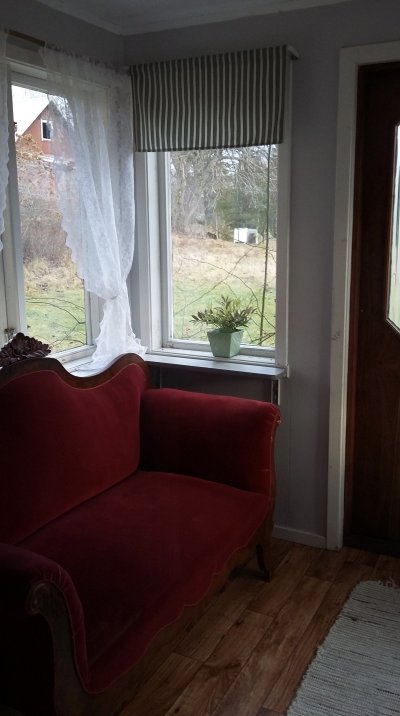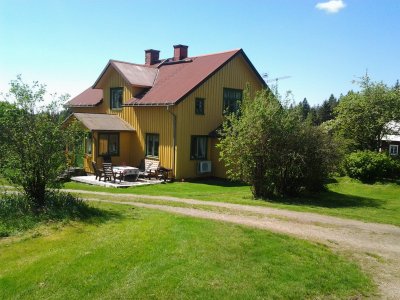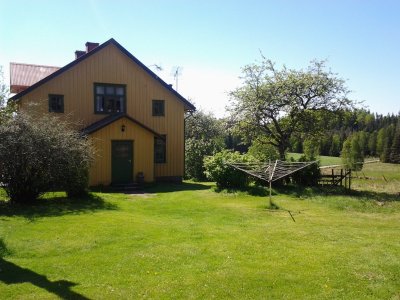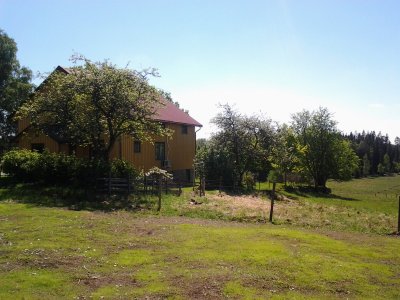 Included in the rent:

Electricity, heating, water, wi-fi, kitchentowel , toiletpaper roll, 1 kitchenpaper roll, dishcloth,  dishbrush, some detergent, bikes, boat.
Some floor has extra insulation, the walls have insulation, it´s "triple glazed windows" but it´s still crawling space under the cottage and during the winter it´s not as warm as a new house or apartment if you are used to that.
Warm clothes and slippers are good to have during the cold part of the year.
Pets are welcome !
The boat, lifewests and bikes are for all guests in Ågärde.
Price and avaliable weeks:
http://www.husochstugalantligtenglish.n.nu/pris
Questions...just send me an e - mail
I check the e-mail every day and answer as fast as I can...
Or call me 0046 (0) 703 92 19 40